Old Dominion KC Supported Entry - 10/3/10 - Mrs. Eva Gordon regular classes, Mr. George Gordon sweeps
Photos by Jessica Bahlman, Old School Mastiffs, all rights reserved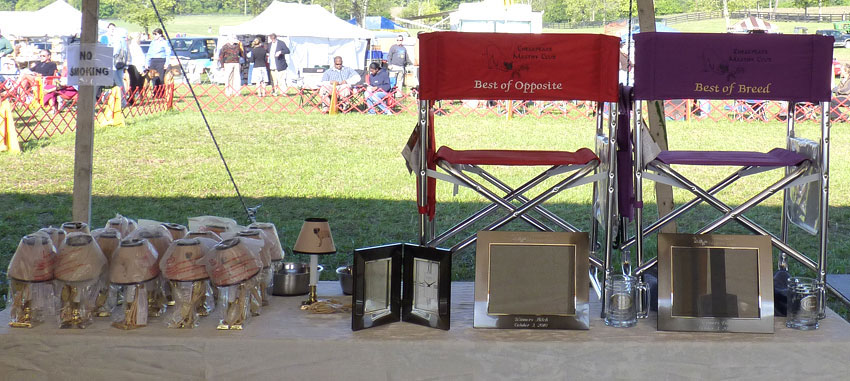 These are the excellent trophies offered by the Chesapeake Mastiff Club. All winners and placements received a trophy.
Please enjoy these photos taken at the show, they will open in a new window when you click the link.
Click Here to View Puppy Sweepstakes Photo Gallery
Click Here to View Regular Dog Classes Photo Gallery
Click Here to View Regular Bitch Classes Photo Gallery
Click Here to View Best of Breed Competition Photo Gallery
Click Here to View Candid Photos from Ringside Photo Gallery